Interior design experts suggest that clutter isn't  just the stuff on the floors of homes — it's anything that stands between people and the life they want to live.
However, knowing how and where to start a decluttering process can seem daunting. Enter the local team at Saint Louis Closet Co., which creates structural systems for master bedroom closets, kids' closets, linen and coat closets, mudrooms, drop zones, laundry rooms, basements, garages, pantries, Murphy beds, bookcases, entertainment centers and wardrobe units.  
Saint Louis Closet Co. also handles home offices and commercial spaces such as mail rooms, supply closets and file spaces. The female-owned company has served the area since 1991. 
"For people who are feeling lost about messy closets and spaces, we always recommend starting small and working your way through your home, one space at a time, so you don't get overwhelmed," said Jennifer Quinn Williams, president of Saint Louis Closet Co. and lifetime Kirkwood resident. "Sometimes even starting with one drawer can spark the organization bug in you, and you'll be surprised how awesome it feels to organize and declutter your spaces."
Williams said many people purchase lots of smaller bins, organizers, hooks and products hoping that each of those small items will help them get organized, when in turn, they end up adding to the existing clutter.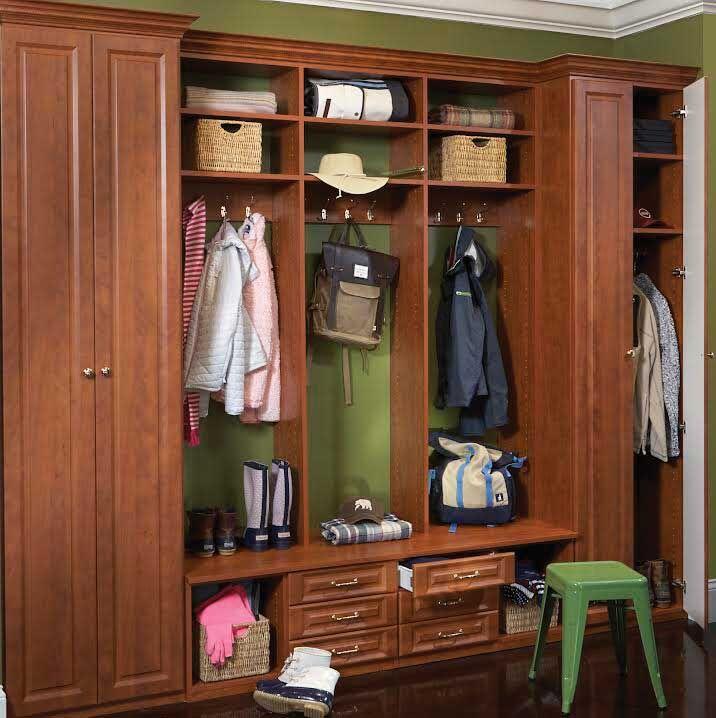 Some interior designers recommend that people first organize the room or space they spend the most time in so progress can be truly noticed. Others specifically suggest starting with bathrooms. Yet other designers stand by starting with one drawer, shelf or spot to get inspired.
Williams has her own ideas. To begin an organizational journey, she said people should first select the location where the most organization is needed.
"Sometimes directing your attention to a space that multiple family members use is the best place to start. Think mudroom, laundry room or pantry," she said. "Once the family starts to get organized as a whole, it will be easier to organize each individual's rooms and closets."
To help jump-start the process, Saint Louis Closet Co. offers free in-home design consultations to analyze, measure and inventory the spaces and items that customers want to get organized.
"It's important to discuss your problem areas and how you and your family work with certain spaces," Williams said. "For example, do your kids play a lot of sports and sports equipment is an issue? Do you work from home and need a dedicated home office away from the hustle and bustle of daily life? Do you love shoes and need more space than most to store your collection?  "It's important to be honest with your designer and yourself about how your family lives."
For those who would like to start their personal decluttering plans, Williams suggested calling Saint Louis Closet Co. to schedule a free in-home design consultation. Within a week of the call, a designer will make home visit.
"If your time permits, they will plan on the spot and provide you with designs and a price," she said. "Once you make a decision to purchase the organizational system, we will put you on our install schedule and begin custom manufacturing your closets at our manufacturing facility."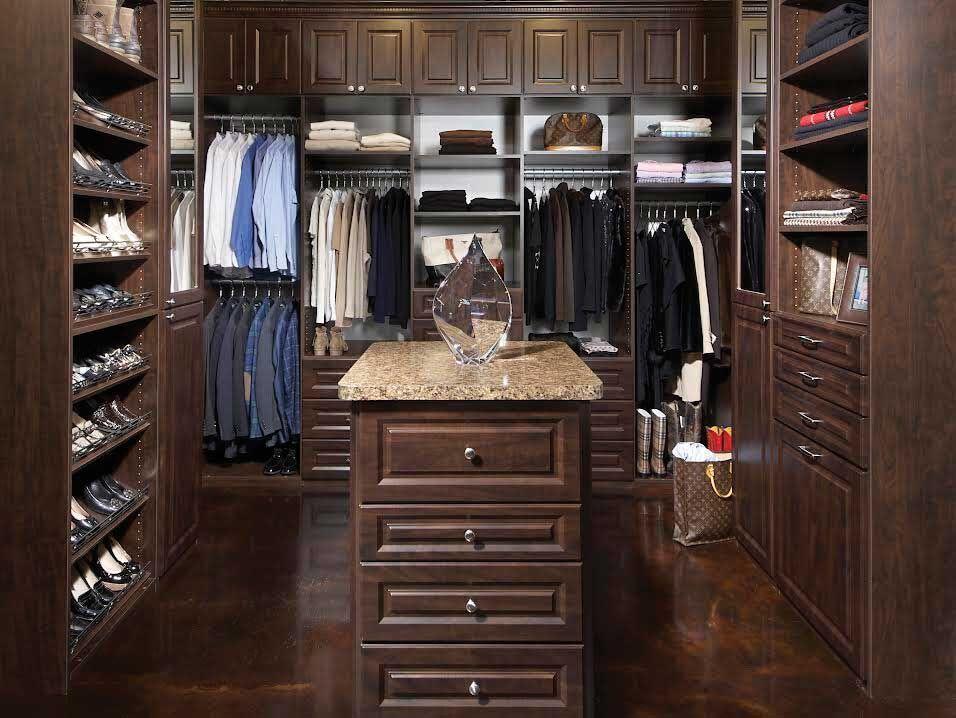 Williams added that Saint Louis Closet Co. offers a variety of closet styles. Those who are interested can drop by the store at 2626 S. Big Bend Blvd. in Maplewood to see the selections.
"You have the ability to adjust, add or subtract from your closet system at any time," she said. "We offer a variety of TFL (thermally-fused laminates) colors, and we're not just limited to closets. Our process and our systems are unique."
Saint Louis Closet Co. provides a safe, floor-based, 100% custom closet system built from thermo-fused laminated shelving, which is adjustable from floor to ceiling, and attached and secured to walls for safety.
Williams said there are no pre-made parts or sizes at her company. 
"All of our systems are designed, manufactured and sold out of our 30,000-square-foot headquarters in Maplewood with state-of-the-art machinery. This allows us to customize each product 100 percent," she said.
Almost all installations take a day or less, Williams added. Because all of the company's organizational systems are adjustable, she said it's important to fine-tune shelving and rods to the perfect position for items. Saint Louis Closet Co. also offers numerous accessories such as baskets, belt and tie racks, drawers, telescoping rods and jewelry organizers.
"We also recommend purchasing all matching hangers so all your clothes hang at the same lengths, allowing you to stay even more organized," Williams said, adding that her company can recommend several St. Louis professionals who can assist with helping customers stay organized once new shelving is installed. 
"We feel taking an overall global approach to the organization project in your home will help," she said. "Start with a good foundation and build from there."
https://www.timesnewspapers.com/webster-kirkwoodtimes/taking-time-to-tackle-that-clutter/article_f101fa90-9b11-11ec-bed4-2bbfa1140345.html